OUR BRAND
HEY! BACK! is a new italian street-fashion clothing brand 100% Made in Italy that wants to launch a new generation style away from everyday life with a unique and original collection, created by care of details and by using bright colors that respect nature and health.
This brand is the result between the street culture and the fashion one and it introduces original clothes made with high quality soft jersey with cartoon style graphics tell real stories to discover again and again one more time.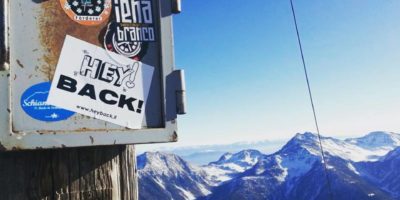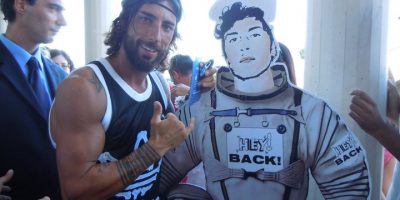 OUR STORY
THE BEGINNING
Take a pencil, a sheet of paper and a wintry boring afternoon and you will see how fantastic could be your day.
This is how HEY! BACK! brand was created.
THE STICKER GAME
Since that moment the Hey! Back! sticker game was the main character of all the time. This is a game where people can attack the stickers all'around the cities, taking photos and sharing them.
The game became viral and the Hey! Back! sticker started it's visit of the world: New York, Paris, Barcelona, Munich, Melbourne, Edinburgh, Medellin and so on; places with stickers were more and more so people started loving Hey! Back!
CELEBRITIES
A lot of very important person knew HEY! BACK! personally like the bike trial world champion Vittorio Brumotti (100% Abbombazza) and the LMFAO with its frontman Redfoo.
MOVEMENT, CREW, SHOWS AND THE FIRST AVAILABLE T-SHIRT
That was the time to link HEY! BACK! with all these channels to give it value.
In 2012 was formed the HEY! BACK! CREW, made by 10 young street dancers, 2 rappers with the same  common desire of taking a challenge.
The first song was recorded and in this way started parties and disco shows to give curiosity and to catch attention.
This is what happened!
With the production of the second HEY! BACK! song "TIRA SU LE MANI" (PUT YOUR HANDS UP) arrived interviews on the radio and the first live concert.
First of all were manufactured the first Hey! Back! t-shirts that obtained a lot of appreciation. That was the first step to create a clothing brand for HEY! BACK! and to start off the first man-woman collection.